BALLISTIC, BULLETPROOF, ARMORED GUARD BOOTH AND GUARD SHACK
Category:
Ballistic, Bulletproof, Armored Guard Booth and Guard Shack
Ballistic, Bulletproof, Armored Guard Booth and Guard Shack
MAdoors System Ballistic Bulletproof Guard Booths, also known as guard shacks, guard houses, or security cabins, are designed to protect the watchkeeping personnel from bullets and explosion attacks. For that reason, our products differ from common prefabricated cabins and they are being called bullet proof booths, blast resistant booths or ballistic guard booths.
---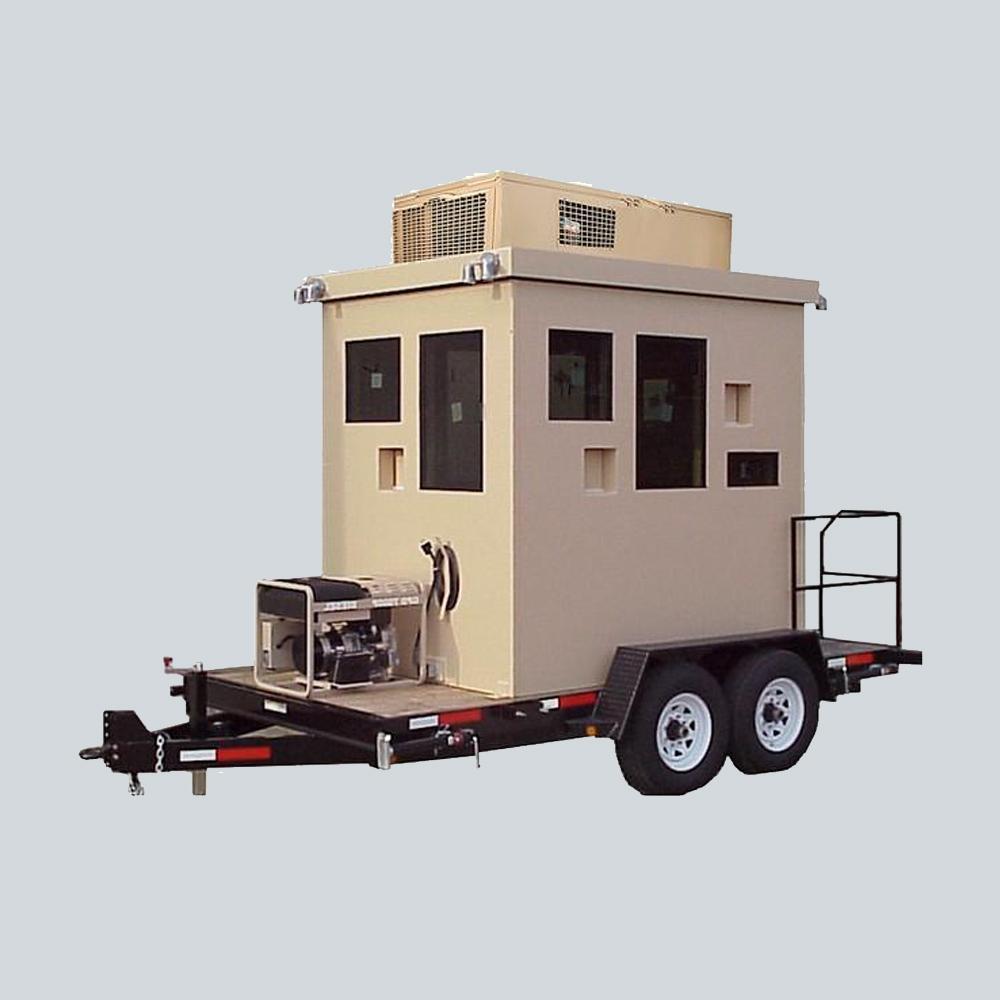 MAdoors Ballistic Bullet Resistant guard booths are the best solution to protect the entrance of high-risk areas such as military bases, prisons, barracks, refineries, power generation stations, government buildings, banks, stadiums, airports, train stations and subways. Guard houses are considered the core of the entire security system you might have, since guards, sentries, sentinels and watchmen are always the best deterrent for crimes.
Our Bullet Proof guard shacks are made in Ballistic steel and equipped with thermal insulation, air conditioning and communication systems. Several optional accessories are available in order to maximize the comfort of guard personnel. Bullet proof guard booths are manufactured to meet every single request with custom bullet and blast protection levels, in compliance with European and international standards Madoors armored booths and ballistic shields are generally used at embassies, important government buildings and structures, military installations, and high end hotels in some countries. NATO and other military organizations have obtained the booths to serve as guard posts at their military installations around the world because of their reliability.
MAdoors system fully engineered bullet resistant and blast resistant guard towers are turn-key solutions for perimeter security applications at nuclear facilities, military installations, border crossings, chemical/petroleum plants, correctional facilities, and other industrial locations.
Madoors Ballistic Bullet Proof guard tower systems are designed and built to meet the most stringent security and structural standards, from severe blast events to geographical seismic concerns, each individual requirement is evaluated and certified via comprehensive analysis and supporting calculations.
MAdoors makes great bulletproof shields that every department can afford. Our ballistic shields are in stock and ready to ship to you, making protection easily available to anyone who needs it. The madoors Bulletproof Handgun Shield is another example of how our company is making ballistic protection affordable to more people than ever before.
---
---
---
---
---
---
---
---
---
---
---
---
---
---
---
---
Get Quote