BALLISTIC SHELTER CONTAINER SYSTEMS
Product:
Ballistic Shelter Container Systems
What is Ballistic Shelter Container Systems?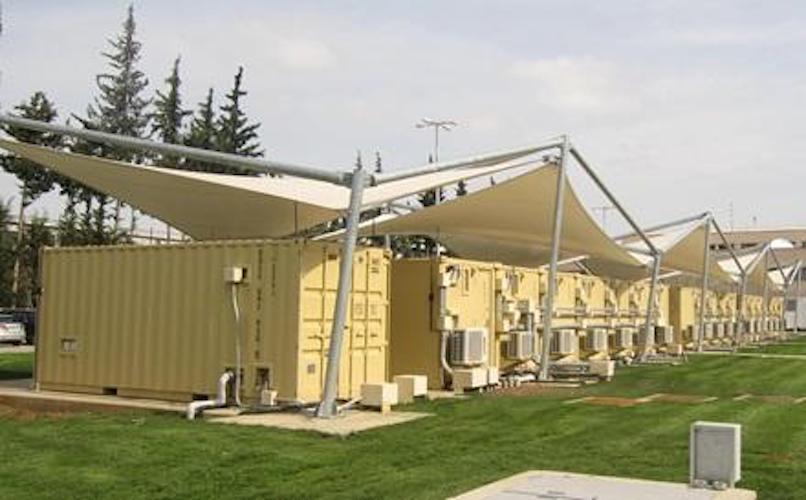 Our special ballistic bulletproof shelters container and house are ideal for
High-risk industrial areas: for the protection of working personnel against fire attacks and explosives
Maritime application: to be located on board (vessels/offshore oil plants) for the protection of working personnel against piracy attacks
High-risk locations in general: where protection of local personnel and workers is strongly recommended
Our Ballistic Bullet Resistant Armoured Shelter ISO 20" and 40" shaped suitable for sea freight and road transportable. Our Bulletproof special containers are easy and quick to deploy, no special technical skills are required to install and use shelters.
Anti terrorism shelters are full accessorized, to provide a safe and comfortable refuge for hours. We can fit the shelters with lighting system, power generator, UPS, air conditioning, air filtration system, thermal/acoustic insulation, GSM system, furniture and toilet area. Portable shelters are thermal insulated and suitable to every environmental and climatic condition - 30°C / + 60°C (also suited to desert environment).
Our special buildings are custom made, to meet every single specific need they can have custom blast & ballistic protection levels. Since our containerized shelters have a modular composition, they can be joined each other to increase the available space. Our double wide shelter is an example of shelter cluster, which provides extra people and accessory capability.
Container Types
Bicon
Tricon
Quadcon
Qube mini containers
ISO 20
ISO 40
Bespoke
Variants
Accommodation
Mobile Laboratory
Blast Resistant
Typical Applications
Communications
Radar cabins
Specialised equipment transport and storage
Deployable High Fidelity Training Facilities
CBRN monitoring
Sterile, medical and forensic Laboratories
Logistics supply
Mobile workshops
Electronic warfare shelters
Deployable workshops, offices and storage
Seaborne repair facilities
Housing for aircraft simulation systems
Satellite transportation containers
Equipment shelters
Expandable containers
MAdoors design and supply blast and ballistic resistant containers and shelters for a wide range of demanding applications. Bespoke solutions are tailored exactly to client requirements and delivered by a team with a wealth of experience, capability and engineering excellence. The cabin and shelter solutions can be designed to meet demanding weight requirements and can include the provision of power, data, fluids, air conditioning and blast & ballistic protection.
---
Ballistic Shelter Container Systems Photos
---
Get Quote