BALLISTIC ARMOURED CONTAINER HOSPITAL - INFIRMARY - SICKROOM
Product:
Ballistic Armoured Container Hospital - Infirmary - Sickroom
What is Ballistic Armoured Container Hospital - Infirmary - Sickroom?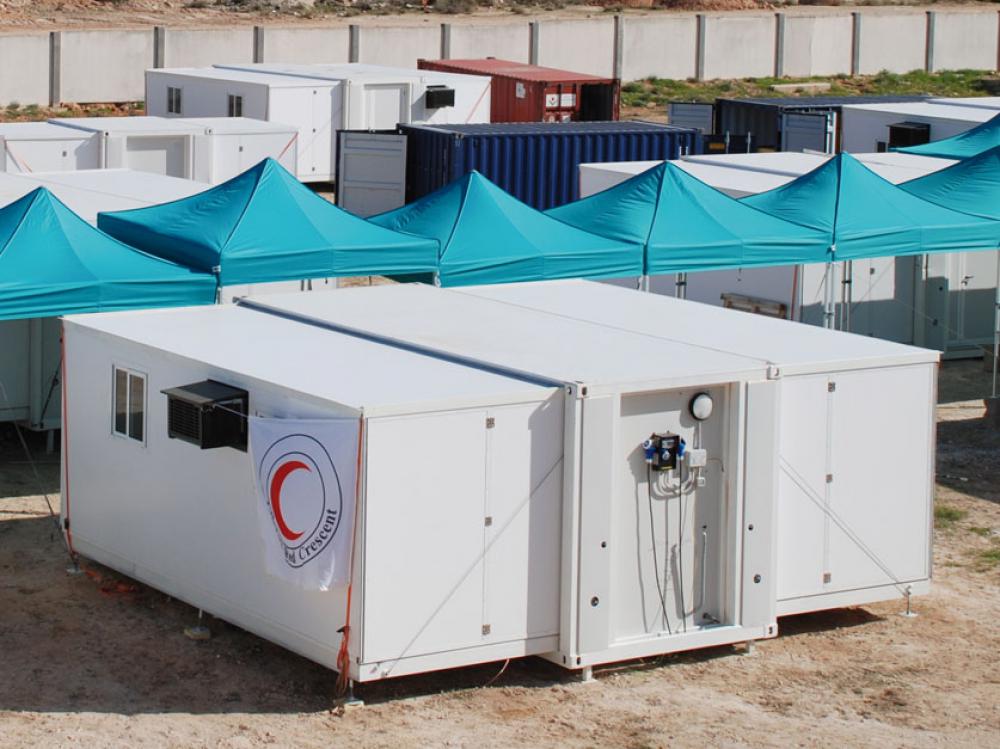 Ballistic Armoured Container Hospital - Infirmary - Sickroom
A Modular portable armoured construction system from simple site cabins to large modular volumetric buildings madoors armoured buildings are designed to provide optimal comfort. The walls floor and ceiling are made of specially designed layers based on a robust galvanised steel frame providing a controlled internal environment with optimum insulation values. Internal partition walls and internal doors are also fully insulated. Slim profile windows and sliding doors use special ballistic bullet proof glazed solar control glass to maintain comfort levels whilst providing maximum security, transparency and light penetration.
Structures are fully self supporting with a steel frame insulated floor structure so you don't need any foundations or floor slabs.
MAdoors armoured container Hospital - Infirmary - Sickroom buildings and safe rooms are manufactured and supplied as a complete package which includes the building, all of the internal and external finishes, doors and window units, plumbing installation and the electrical system and lighting. Armoured buildings can be provided as standard to reach BR7 ballistic protection. Many anti ballistic options and specialist requirements can be accommodated during the design phase.
Madoors's idea Turn Key design and build solutions , Rapid deployment, armoured modular buildings are cost effective to transport and store. MAdoors anti ballistic buildings are 100% prefabricated in the factory providing ready to use buildings which are fully insulated with pre installed electrical and sanitary installations. Madoors 'instant' buildings are ideal security posts, military use, temporary accommodation, disaster relief housing, site buildings, school or hospital buildings where security is an issue.
---
Ballistic Armoured Container Hospital - Infirmary - Sickroom Photos
---
Get Quote