ANTI-RAM TELESCOPIC RISING BOLLARD
Product:
Anti-Ram Telescopic Rising Bollard
What is Anti-Ram Telescopic Rising Bollard?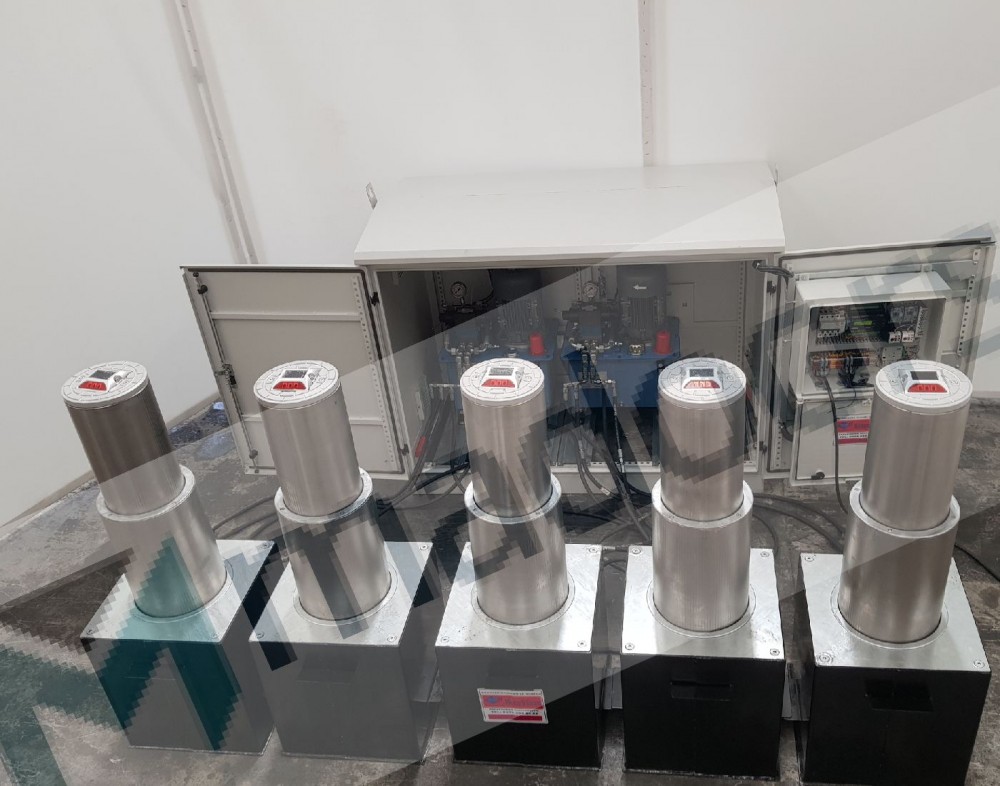 Anti-Ram Telescopic Shallow Mounted Rising Bollard
MAdoors System has successfully crash tested pas68 - k12 which - with foundations of just 500mm - is thought to be the world's shallowest automatic rising crash tested bollard. This new bollard requires foundations of just a quarter of the depth of standard crash bollards and almost half the depth of competitors' equivalent shallow crash rated bollards.
Designed in-house by madoors engineers, the shallow mounted telescopic bollard is fast-acting, with a raised height of 900mm and is very easy to install, commission and maintain. As with all products within the Madoors bollard range it comes complete with a rebar cage.
The MAdoors Shallow Mount Automatic Bollard is a PAS 68 rated security bollard with a unique double action retractable design which ensures smooth operation and acts as a depth saving feature. Successfully impact tested in accordance with PAS 68, Bollards successfully stopped a 7,500 kg truck at 70 Km/h achieving less than 1 m penetration. Our madoors Shallow Mount Automatic Telescopic Bollard is the strongest reduced-depth rising bollard on the market. This latest innovation in technology allows the use of automatic bollards for high security solutions to be installed in areas where underground services or lack of space for excavation may cause a problem.
---
Anti-Ram Telescopic Rising Bollard Photos
---
Anti-Ram Telescopic Rising Bollard Datasheet
---
Catalog
---
Video
Get Quote