M50 M 30 PAS68 CRASH TEST AUTOMATIC RISING BOLLARDS
Product:
M50 M 30 Pas68 Crash Test Automatic Rising Bollards
What is M50 M 30 Pas68 Crash Test Automatic Rising Bollards?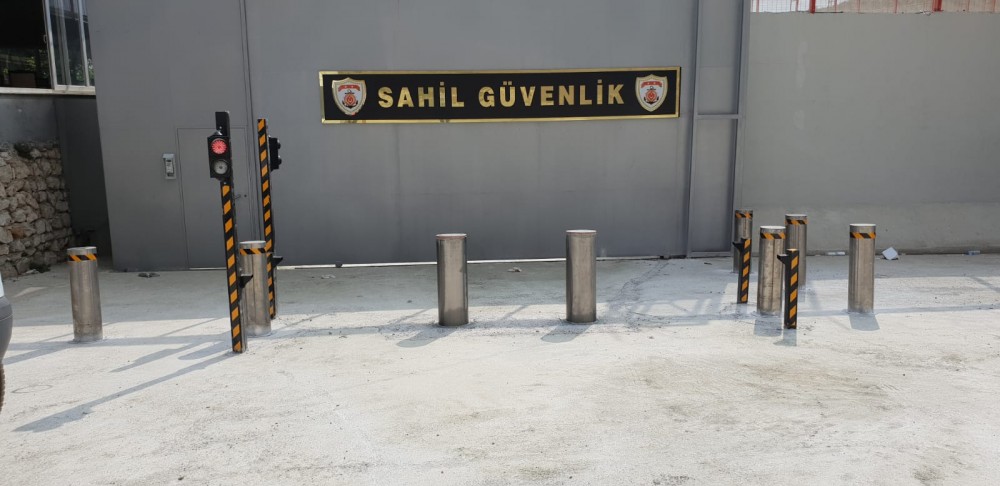 PAS 68 crash tested is an industry testing standard which identifies impact test methods, tolerances, test vehicle type and performance criteria that needs to be met. It has been prepared to address the needs of organisations who wish to have the assurance that vehicle security barriers (VSB) will provide the level of impact resistance that they seek.
PAS 68 specifies the essential impact performance requirement for a Automatic Rising Bollard and a test method for rating its performance when subjected to a single impact by a test vehicle. The test vehicle is not driven by a human being.
PAS 68 is the industry testing standards that set out the criteria for physically impact testing our Vehicle Security Barriers and provide our clients with the assurance that they will provide the highest levels of physical protection against a potentially hostile vehicular attack.
Madoors Pas68 Rising Bollards are designed for high security vehicle entrances, army, industrial, governmental and commercial buildings or streets which are closed to vehicle traffic between certain hours of the day. Both "High Security" and "Commercial" type Madoors Pas68 crash test rated Rising Bollards have the same strength, whereas "Commercial" bollards are shorter than the "High Security" ones. The thickness of the bollard, the underground construction, the self-lubricating sealing and guide ring made of special plastic types, hydraulic piston, flange thicknesses and diameters, hydraulic connections, installation and drainage procedures etc. are all the same. These units are designed to PAS 68 standards. Finite element analysis can be supplied upon request. Typical raise/lower time is 3 seconds but it is possible to design the system to raise/lower in 1.5 seconds.
---
Technical Specifications
Teknik Özellikler
Ebatlar
210x800mm
Strok
600mm
Çalışma Voltajı
380VAC
Ters Gerilim Koruma Özelliği
Var
Açılma/Kapanma Dayanıklılığı
1.000.000 kez
Bekleme Akımı
2A @380VAC
Çalışma Akımı
8A @380VAC
Çalışma Sıcaklığı
-20/+50
Buton Tipi
3'lü Buton (Aç/Kapat/Dur)
İkaz Elemanları
Trafik Lambası, Flaşör, Siren
Güvenlik Ürünleri
Fotosel, Lab Dedektör, RFID Sistem, Parmak izi/Şifre cihazı
Program Özellikleri
Program Güvenliği
100 Yıl
Hata Önleme
Power-On-Reset
Hata Takip Özelliği
Var
Açık Durdurma Özelliği
Var
Otomatik Kapanma Özelliği
Var
Düşük Güç Uyarı Özelliği
Var
Aşırı Akım Koruma
Var
Motor Koruma
Gerçek Zaman Saati ile Motor
Açılma/Kapanma Süresi
3-15 Saniye
Şifreli Korumalı Servis Menü
Var
Hidrolik Sistem Özelliği
Hidrolik Basınç Saati
Var
Hidrolik Sıcaklık Saati
Var
Hidrolik Seviye Göstergesi
Var
Basınç Dayanıklılığı
160 bar
Çalışma Basıncı
20-50 bar
Valf Kilidi
Var
---
M50 M 30 Pas68 Crash Test Automatic Rising Bollards Photos
---
M50 M 30 Pas68 Crash Test Automatic Rising Bollards Datasheet
---
Catalog
---
Video
Get Quote