Product:
Led Decorative Bollard
What is Led Decorative Bollard?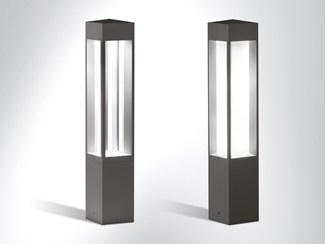 MAdoors systems's Power Led Outdoor Bollards are perfect for lighting pathways and entryways, providing adequate lighting for increased safety on your property and visually illuminating the pedestrian pathway.
They will fit seamlessly any landscape and add a decorative touch to complement the shape, texture and colour of your building's exterior and its surrounding area. Their installation reinforces planning and design of the landscape as well as identified pathway for the pedestrian for a more optimal experience.
Efficient and cost-effective LED bollards for the illumination of ground surfaces. These luminaires are characterised by high luminous efficiency and great uniformity of illuminance. We can supply these luminaires in three sizes for the differing dimensions of the installation site. Their sturdy construction makes them especially suitable for areas in which considerable robustness is required. MAdoors systems led bollard manufacturer , Luminaires for the illumination of pathways, entrance areas and driveways in private and public areas.
---
Led Decorative Bollard Photos
---
Led Decorative Bollard Datasheet
---
Catalog
---
Video
Get Quote