Category:
Robotics, Bomb Disposal
Robotics, Bomb Disposal
Madoors robotları otonom veya uzaktan kontrollü çalışmak üzere özellikle güvenlik güçlerinin ihtiyaçlarını karşılayacak şekilde tasarlanmıştır. Robotların bomba imha, arama ve kurtarma ile saldırıya kadar geniş bir yelpazede kullanım alanı bulunmaktadır.
---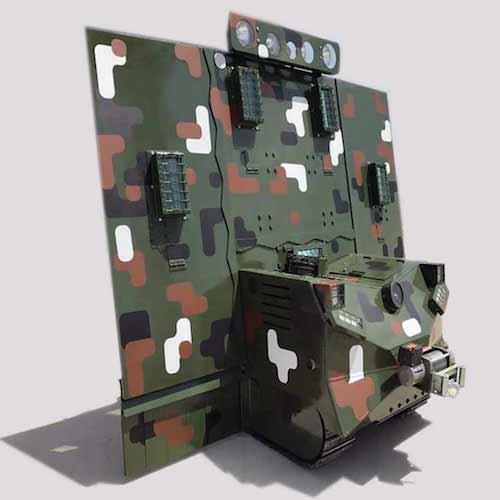 Madoors Robots are autonomous or remote-controlled mobile robots designed for especially military applications, from transport to bomb disposal, search & rescue and attack.
---
---
---
---
---
---
---
---
---
---
---
Get Quote