UNDER VEHICLE INSPECTION MIRROR
Product:
Under Vehicle Inspection Mirror
What is Under Vehicle Inspection Mirror?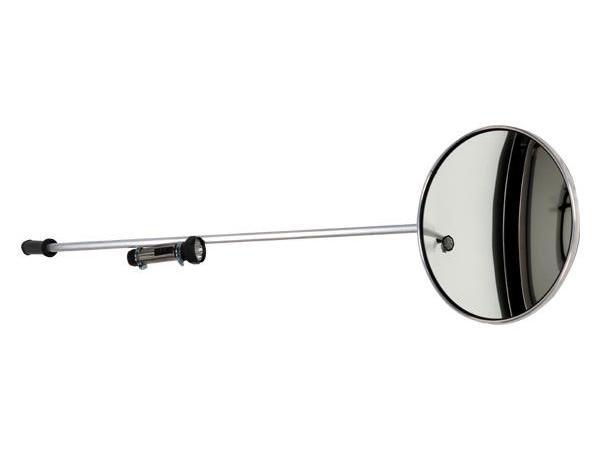 You can use Madoors vehicle inspection mirror to allow enhanced visibility for under vehicle searches as well as underneath machinery, industrial equipment, buses, etc. while maintaining an upright position. The lighted inspection mirror models have a removable flashlight that improves visibility in low light conditions. All under vehicle inspection mirror models come with an adjustable inspection mirror that can be swiveled and locked securely into place.
This inspection mirror is ideal for searching under cars, trucks, and heavy equipment. Features galvanized steel handle, acrylic convex mirror, wheels, plastic hand grip and LED light. The heavy-duty swiveling wheel carriage and adjustable handle allow the security officer to easily check everywhere under the vehicle without having to bend down or lose focus on their inspection task.
Under car security mirror are an excellent tool for viewing the undersides of vehicles, machines, trucks, school buses, construction or industrial equipment, or generally any hard-to-see areas. Used in airport security, traffic inspections, auto emissions inspections, and military check points. Has an adjustable, light-weight, aluminum handle for greater flexibility.
---
Under Vehicle Inspection Mirror Photos
---
Under Vehicle Inspection Mirror Datasheet
---
Catalog
---
Get Quote