K12 CRASH TESTED MECHANIC DROP ARM BARRIER
Product:
K12 Crash Tested Mechanic Drop Arm Barrier
What is K12 Crash Tested Mechanic Drop Arm Barrier?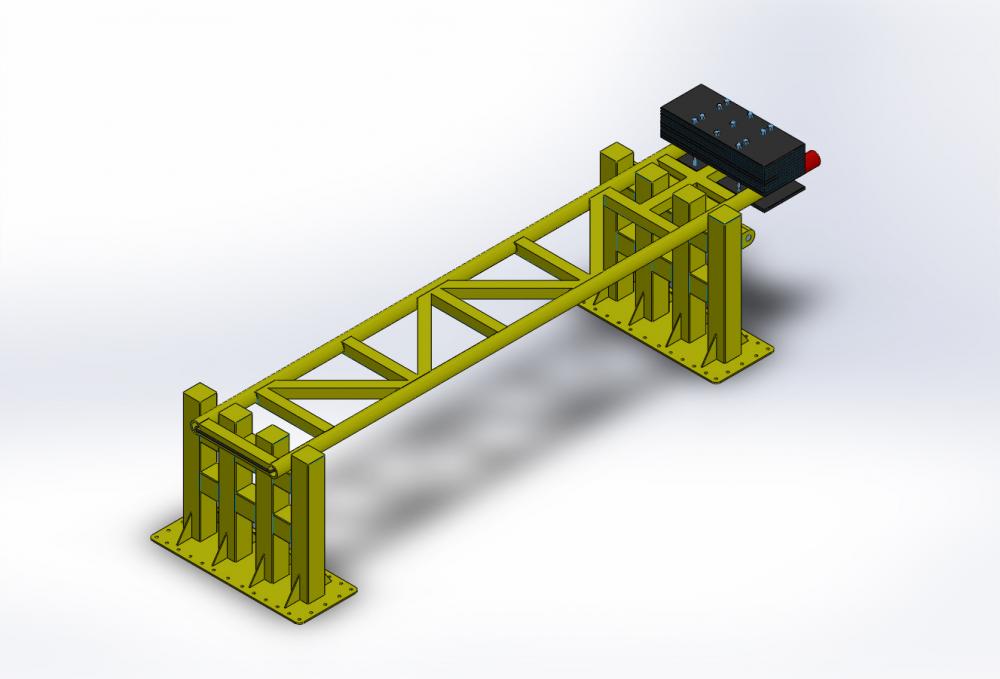 Madoors's Normally and Crash Rated Manual Drop Arm Barriers are designed especially for entrances where there is a threat of suicide vehicle attack or for the entrances that have high security requirements. This product is preferred especially at sites where there is no electricity. As the control of the manual drop arm barrier is by manpower, the vehicle traffic may slow down but from security point of view, manual drop arm barriers have the strength as the hydraulic driven barriers.
Even MAdoors M-2000 is a manual operated barrier , MAdoors M-2000 supplies crash resistance through strong foundation and design. MAdoors M-2000 crash rated manual drop arm barriers are designed according to PAS68 parameters with the results of Finite Element Analysis.
The Madoors Crash Test Rated Manual Anti-Terrorism Drop Arm Barrier is a high security rising arm barrier that has been K4 - K8 - K12 - PAS 68 impact tested and offers a high level of protection where central roadway foundations are not possible practical. The Manual Crash Tested Drop Arm Barrier can withstand direct impact forces in excess of 720 KJ, and provides shallow mounted protection to sites from extreme Vehicle Borne Improvised Explosive Device (VBIED) attack.
The MAdoors M-2000 is a highly dependable security product that will easily interface with a wide range of control equipment. Assembled in our fabrication facilities using heavy gauge materials to give maximum strength and durability. The MAdoors M-2000 is a traditional anti-terrorism rising arm barrier security barrier with the benefits of high level physical protection.
The MAdoors M-2000 has been independently physically tested in a number of full scale crash tests conducted in accordance with PAS 68 by the Transport Research Laboratory (TRL).
---
K12 Crash Tested Mechanic Drop Arm Barrier Photos
---
K12 Crash Tested Mechanic Drop Arm Barrier Datasheet
---
Catalog
---
Get Quote