HIGH SECURITY SHALLOW MOUNT ROAD BLOCKER
Product:
High Security Shallow Mount Road Blocker
What is High Security Shallow Mount Road Blocker?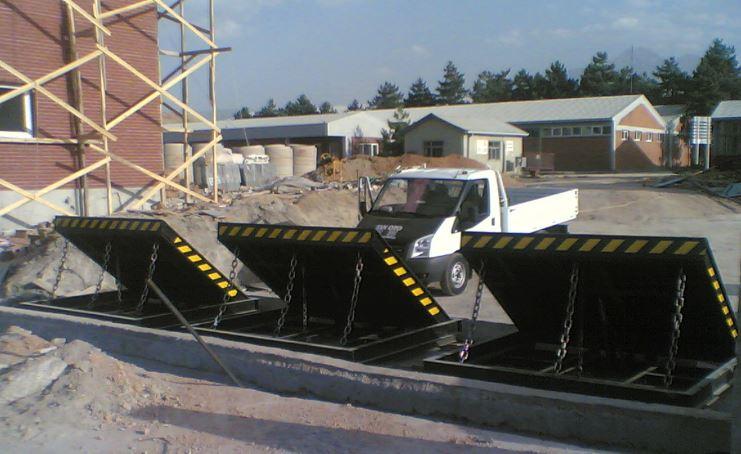 With a shallow foundation the Madoors Defender PAS 68 crash tested security road blockers are designed to complement the Madoors Barrier range of high security equipment. Madoors PAS68 road blockers can withstand direct impact forces in excess of 1,800 KJ, Defender PAS 68 / K12 crash tested road blockers provides shallow mounted protection to sites from extreme Vehicle Borne Improvised Explosive Device (VBIED) attack.
High Security Shallow Mount Road blockers are assembled in our fabrication facilities using heavy gauge materials to give maximum strength and durability. This makes madoors PAS68 crash tested road blockers an ideal product to protect high security establishments, iconic buildings and critical infrastructure where existing underground services or other depth restrictions are an issue. Madoors PAS 68 road blockers are an electro-hydraulically operated blocking system with a standard segment width of 2m or 3m. The blocker has an imposing 1 m height when fully raised and is comprised of a static sub-surface ground frame with foundation support legs and a hinged, rising impact wedge. Raised/Lowered back indication signalling can be provided to enable remote monitoring of the blocker status on a real time basis (optional).
The hydraulic power pack is controlled by a programmable logic controller (PLC), enabling connection of virtually any access control to the blocker. In addition, the PLC can be configured with an hydraulic accumulator to enable the road blocker to be raised quickly (in less than 1 Shallow Foundation PAS 68 crash test Road Blockers with skirtsecond) in an emergency (optional). In the event of power failure a manual pump is provided to ensure that operator control is maintained.
The Madoors Crash Rated Shallow Mounted Security Road Blocker comes with a push-button control as standard. However, it can be customised to interface with a wide range of access control equipment to suit specific customer requirements. Available configurations include (but are not limited to) inductive loop systems, card readers, communication equipment and manned guard emergency systems.
---
High Security Shallow Mount Road Blocker Photos
---
High Security Shallow Mount Road Blocker Datasheet
---
Catalog
---
Get Quote