HANDHELD MOBILE UNDER VEHICLE INSPECTION CAMERA SYSTEM
Product:
Handheld Mobile Under Vehicle Inspection Camera System
What is Handheld Mobile Under Vehicle Inspection Camera System?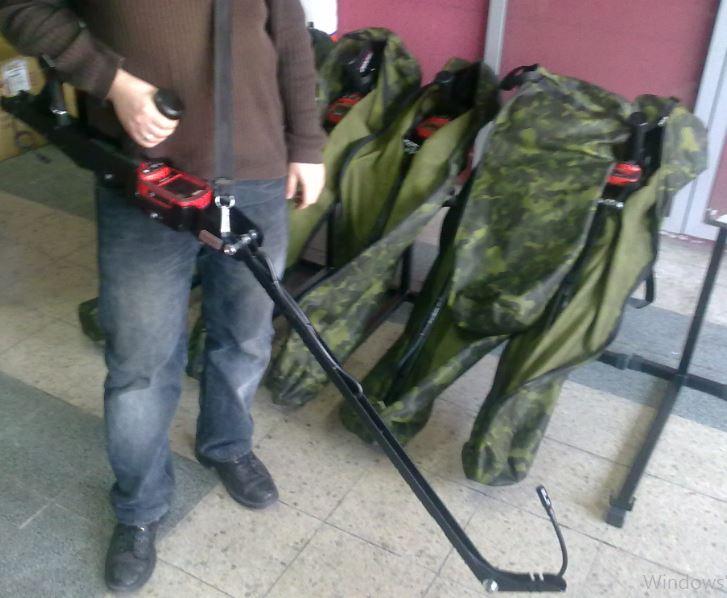 Madoors Handheld Mobile Under Vehicle Inspection Camera Systems are portable, poweful and lightweight camera systems for inspecting undercarriage of vehicles for potential security hazards or breaches. The inspection camera kit is an ideal solution for checkpoints or any area where under vehicle security inspection are required.
These systems are cheap and practical systems with lots of features like recording, working at night etc. The product which perform imaging with water-proof color CCD camera has built in LCD monitor. There is an extra one battery in the package. With the help of three wheels under the camera, the user doesn't tire and can use the camera for a long time. The system has night vision and it automatically activates in the dark. The box of LCD monitor is really strong that the camera doesn't broke even after user drop it.
There are two types of handheld under vehicle inspection camera system:
Model V1.0: Standard V1.0 devices have LCD monitor with adjustable lighting, rechargeable battery, charger and a stand.
Model V2.0: This model has the capability to record video on an SD card. User can zoom in-out on the screen, adjust lighting intensity, wear LCD glasses and connect the device to a PC via cable. Device supports 64 GB SD Cards. Resolution can be adjusted while recording. With this feature, system can record long videos.
---
Handheld Mobile Under Vehicle Inspection Camera System Photos
---
Handheld Mobile Under Vehicle Inspection Camera System Datasheet
---
Catalog
---
Get Quote