AUTOMATIC COMPARATIVE UNDER VEHICLE SURVEILLANCE SYSTEM
Product:
Automatic Comparative Under Vehicle Surveillance System
What is Automatic Comparative Under Vehicle Surveillance System?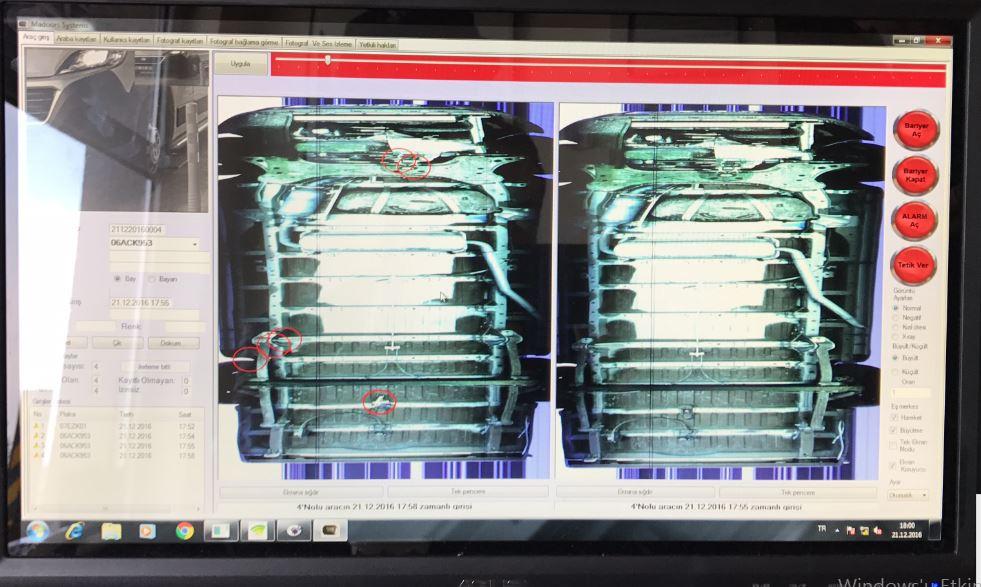 Madoors Automatic Comparative Under Vehicle Surveillance System solutions are designed to scan, monitor, and digitally take photo of a vehicle's underside - all with one system.

Advanced imaging and LED illumination provide clear, high-resolution photo of the vehicle's underside to help detect attached packages, explosives, and other objects. For monitoring, the photo is processed by a digital system capable of catching the differences between two photos of the same car.
Securıng ın real tıme
With Madoors UVSS system, you can view the undercarriage of the vehicle in real-time and full color. See it live with no delay. There is no waiting and no need for an expensive image-processing computer. Madoors's system can recognize the car, get the number plate and the photo of its undercarriage, compare the photos (old and new), alerts the user against suspicious objects.
Provıde the total pıcture
High-resolution color cameras give you clear, sharp photo. Bright white, high-intensity LED-based lighting illuminates the vehicle's undercarriage so details aren't lost in shadows. And with the ability to place cameras along the length of the ramp, wheel wells and other details are easy to capture. Focal length, eld of view, and angle of the camera simulate a person in a pit viewing vehicles passing over.
---
Automatic Comparative Under Vehicle Surveillance System Photos
---
Automatic Comparative Under Vehicle Surveillance System Datasheet
---
Catalog
---
Video
Get Quote