SECTIONAL DOORS, ROLLING SHUTTERS
Category:
Sectional Doors, Rolling Shutters
Sectional Doors, Rolling Shutters
Madoors garaj kapıları manuel olarak veya elektrikli bir motorla açılabilir. Garaj kapıları genellikle otomobilleri ve diğer araçları barındıracak kadar büyüktür. Küçük garaj kapıları, garaj tavanında yukarıya ve arkaya eğimli tek bir panelden yapılabilir. Daha büyük kapılar, genellikle garaj tavanındaki raylar üzerine veya kapı üstündeki bir ruloya sarılmış birkaç birleştirilmiş panelden yapılır.
---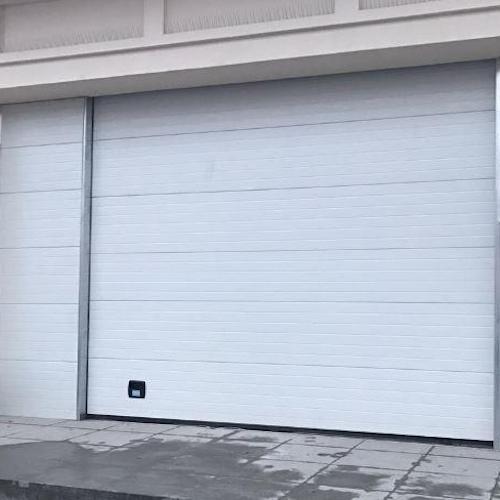 Madoors garage doors can be opened either manually or by an electric motor. Garage doors are frequently large enough to accommodate automobiles and other vehicles. Small garage doors may be made in a single panel that tilts up and back across the garage ceiling. Larger doors are usually made in several jointed panels that roll up on tracks across the garage ceiling, or into a roll above the doorway. The operating mechanism is spring-loaded or counterbalanced to offset the weight of the door and reduce human or motor effort required to operate the door.
---
---
---
---
Get Quote